Master the advanced Excel tricks, techniques, and tools financial analysts use to build and audit financial models. By the end of this course, you will know how to write efficient and flexible formulas, create sensitivity analysis, and master Excel's features for finance.
Get started with cash flow modeling and projections in Excel
Master Excel shortcuts and techniques for financial modeling, including navigation, formula writing, and working without the mouse
Audit financial models and write efficient, flexible formulas
Learn advanced analytical tools for sensitivity analysis
Learn financial functions for NPV, IRR, Bond Yields, & Mortgage Payments
Conquer advanced functions financial analysts need: Nested functions, VLOOKUP-MATCH, INDEX-MATCH
This course does not require or cover corporate valuation or financial accounting concepts. The goal of this course is to master Excel's features. For in-depth analysis on financial modeling concepts as well as building comprehensive financial models on real-world companies, see our Financial Modeling Bootcamp.
This course is included as the first day of our Financial Modeling Bootcamp. In our Bootcamp, you will build a valuation model on a public company while learning how to analyze its financial statements and create meaningful projections. The Bootcamp reviews financial accounting, corporate finance, and corporate valuation concepts, and includes smaller projects in LBO modeling and integrated 3-statement modeling.
This course has a prerequisite
Prior financial experience is helpful, but not required. 
Excel proficiency equivalent to Intermediate Excel for Business is required, including VLOOKUP, Pivot Tables, and IF statements.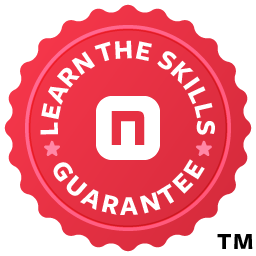 Learn the Skills Guarantee™
Hands-on, personalized training

Learn with real-world projects

Cutting edge curriculum

Step-by-step instruction to boost retention

Learn from industry experts

Gain industry knowledge from professionals

Free retake

Retake the course for free within one year
The Career Centers instructors are highly skilled communicators who really know their craft. They are wonderful about explaining and re-explaining when necessary and I never felt rushed or foolish for asking a question.
—Diane Speros
Earn a Certificate of Completion
Upon completion of this course, you'll recieve an official certificate testifying to your mastery of the curriculum. We'll send you a link where you can download your certificate, share it online with your friends, post it to your professional network on LinkedIn, and view all your earned certificates. Congratulations on your achievement!
What You'll Learn
Financial functions: NPV, IRR, XNPV, and XIRR
Advanced database functions: VLOOKUP-MATCH, & INDEX-MATCH
Create Data Tables to show outputs based on various scenarios
Use Goal Seek's powerful calculation tools
Create financial projections based on historical data
Learn Hot Keys to work in Excel without the mouse
Master Excel with a variety of shortcuts finance professionals need
Course Syllabus
Download Syllabus PDF
Advanced Techniques to Expedite Workflow
Efficient formula writing Formula & model auditing Advanced cell locking Hot Keys to work without the mouse Windows & work with multiple applications Go To Special Paste Special Project #1: Revenue build-up by store count and same store sales growth Learn different methods for projecting company revenues Apply advanced Excel techiques to quickly build out projections Advanced Analytical Tools & Sensitivity Analysis Goal Seek Data Tables Scenario Manager Project #2: Cash flow modeling & sensitivity analysis Project revenues and expenses Discount cash flows to the present value Run a sensitivity analysis for valuation based on revenue growth and gross margin Database Functions for Finance Advanced SUMIFS VLOOKUP-MATCH INDEX-MATCH Functions for Financial Modeling Financial functions Date functions Nested IF statements IF Statements with AND/OR CHOOSE function Weighted average calculations IFERROR Projects #3: Loan amortization model Model cash flows from an amortizing loan Use advanced functions to aggregate the data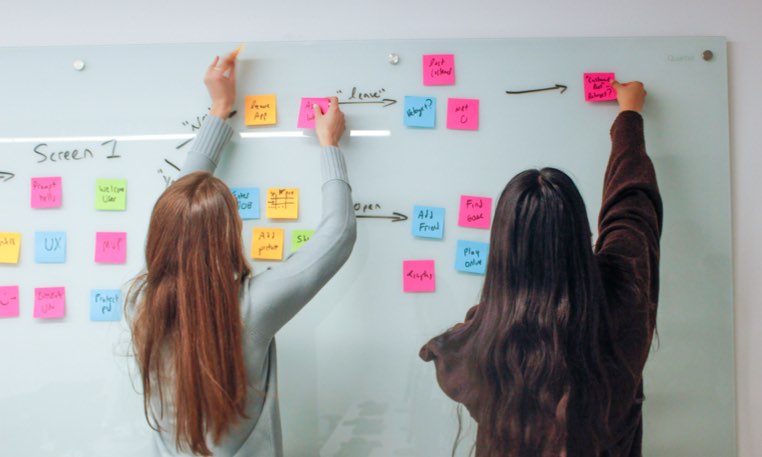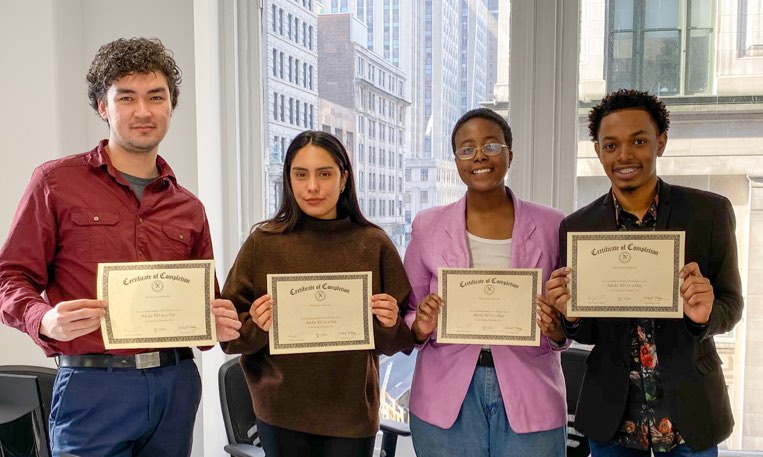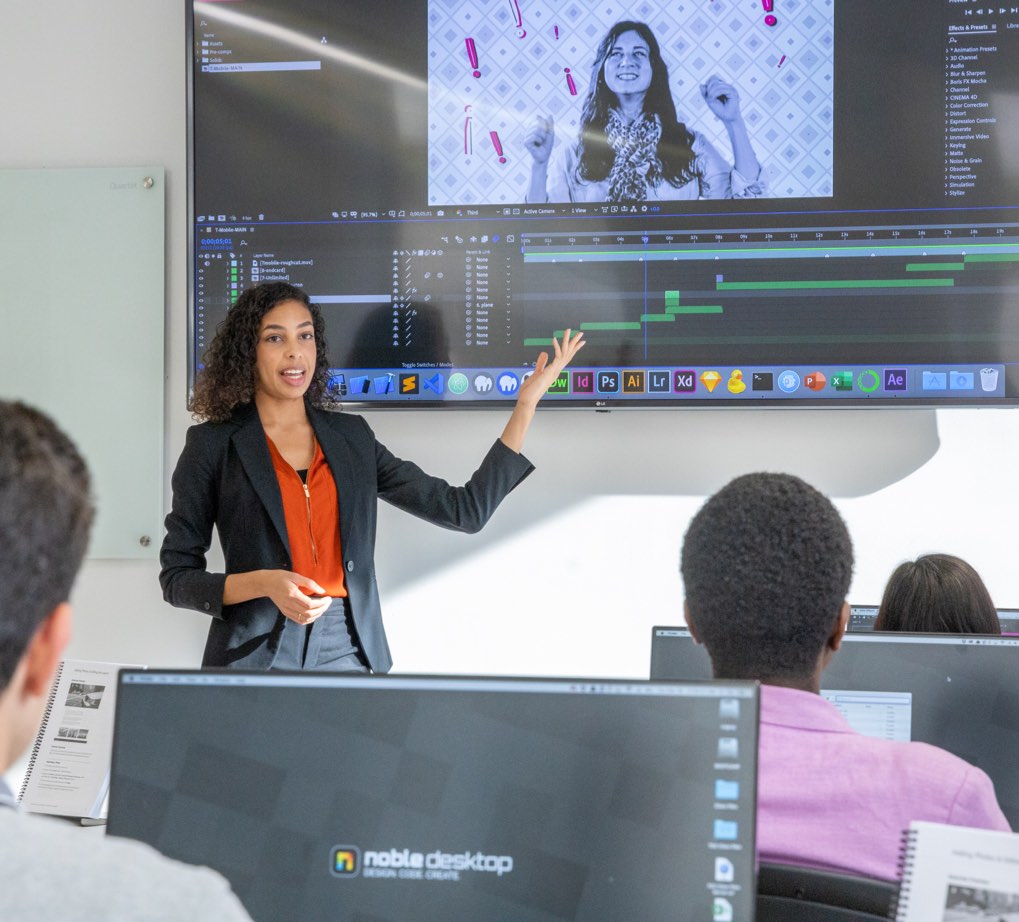 Schedule & Enrollment: Advanced Excel for Financial Modeling
$350
7 Hours
Free retake
Setup assistance
Expert instructors
Small classes
Not currently scheduled.
Email nyc@careercenters.com to request this course, or see related courses with upcoming availability
This Course is Available in NYC or Live Online
On Campus in NYC
185 Madison Avenue, NYC
In-person training happens at our campus in NYC where you'll get face-to-face interaction with instructors and direct collaboration with other students. Courses are hands-on with all the necessary computers and software provided to you in class.
Classes are interactive and led by an experienced instructor who is in the classroom with you.
Each attendee will be set up on a computer (your choice of Mac or PC) with all the necessary software.
Retake the course for free (in-person or live online) within one year.
Live Online
Live online training happens through Zoom during the same time as the in-person class and gets you the same interactivity and access to the instructor as in-person students. There are no extra fees and we'll work with you to ensure your remote setup is perfect.
Classes are activity-based and taught in real-time by an experienced instructor.
You can hear the instruction, ask questions, and share your screen—all in 

real-time

.
Retake the course for free (in-person or live online) within one year.
Testimonials for Live Online Training
"Overall experience on Zoom was maybe even better than in IRL classroom because the instruction takes place right on your own screen, with less distraction. Great overall experience."
"Given the fact that we had to do this entire class remotely due to Covid-19, I didn't have very high expectations it would run so smoothly. However, I don't think it could've gone any better. Not only do I feel very comfortable with the program now, but I'm actually excited to use it!"
"This was the first online class I've taken with ND and it was a great experience. Looking forward to the other classes I've signed up for!"
Frequently Asked Questions
Does this course require any prior knowledge or experience?

Prior financial experience is helpful, but not required. 

Excel proficiency equivalent to Intermediate Excel for Business is required, including VLOOKUP, Pivot Tables, and IF statements.

Do you offer any discounts for this course?

Discounts

We don't currently offer discounts as we do our best to affordably prices our courses.

Take this course as part of a certificate program and save:

Price: $599 |

Hours: 14 Hours

Are there any additional fees or expenses?

There are no extra fees or taxes for our courses. The price you see on this page is the maximum you'll pay us.

However, if you plan to take the course live online, you may need to obtain required software. We'll help you get set up with a free trial of paid software prior to the class. Most of our coding classes utilize freely-available open-source software. For most of our design and motion graphics courses, we will help you get set up with a free trial of Adobe Creative Cloud. If you attend the course in-person, we will have a computer already set up for you with all of the required software for no additional cost.

Do you offer payment plans or student financing for this course?

This course does not qualify for payments plans or student financing. See our Payment Plan FAQ to find related programs that qualify.

Can I take this course online (remote learning)?

You may attend this training virtually (online) at the scheduled time the course is offered (New York, Eastern Time).

How does attending "live online" work?

Students can attend this training remotely through screen sharing software (we use Zoom).
Participants can hear the instruction, ask questions, and even share their screen with the instructor.
For audio you can use your computer's microphone/speakers or call a phone number that we'll provide.
Classes are activity-based and taught by a live instructor, so we strongly encourage students who are local to the area to attend in person!
You will need your own computer and copy of any required software. If you don't have the software, you can usually do a free trial or purchase your own license. If you need assistance, contact us at nyc@careercenters.com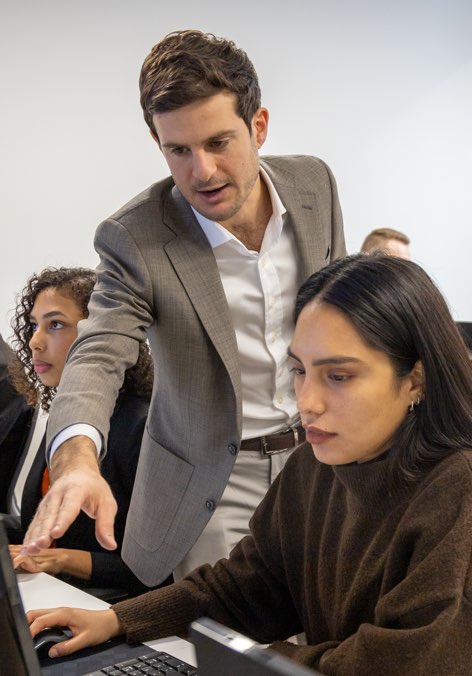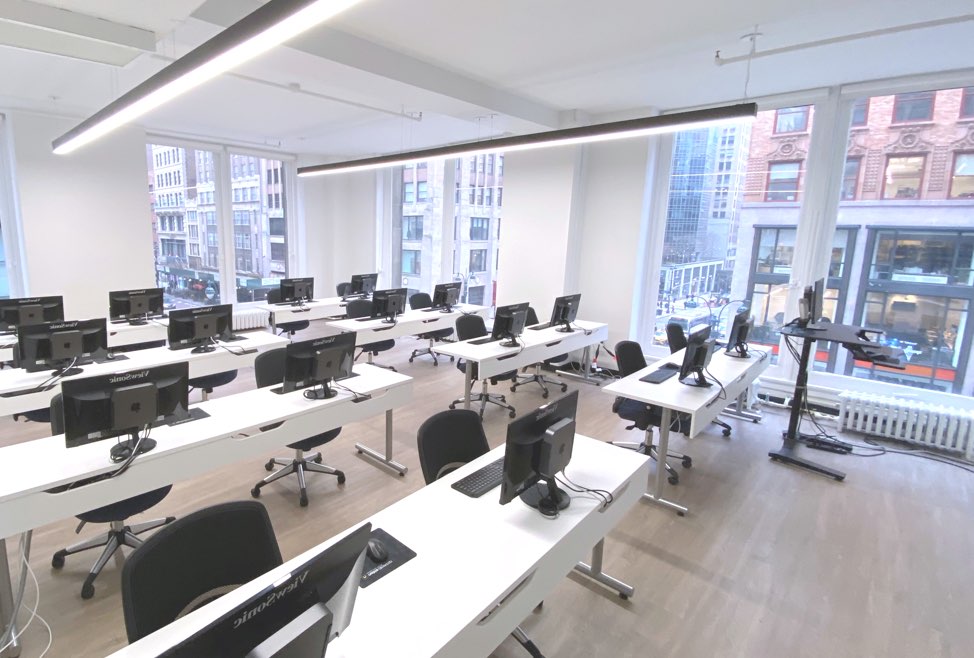 Excel for Finance & Financial Modeling Classes in NYC
Excel Classes: Excel is perhaps the top skill required for finance professionals today. At NYC Career Centers, you can get started with the basics or learn comprehensively in the Excel for Business Bootcamp.
Financial Modeling Bootcamp: Learn Excel, finance, accounting, and corporate valuations skills in our Financial Modeling Bootcamp in New York City. The first day of the course is this Advanced Excel for Finance training. On day two, you will learn finance principles including enterprise value, comparable companies analysis, corporate valuation principles, and financial accounting concepts. On the last day, you will build a comprehensive valuation model on a publicly-traded restaurant company using real financial data. You will research the company to determine the model drivers, and derive a value per share using a DCF model.
Corporate Finance: In our corporate finance training, you will learn the core finance concepts every finance professional should know, including stocks, bonds, options, NPV, IRR, M&A, LBO transactions, DCF modeling, and more.
Financial Accounting: In our Financial Accounting courses, you will learn to analyze financial statements, including the income statement, balance sheet, cash flow statement, and financial statement footnotes. We'll cover the basics of dual entry accounting and other accounting principles.
Compare Advanced Excel for Financial Modeling to Similar Courses
Select up to two courses and tap Compare Courses to view a side-by-side comparison of Advanced Excel for Financial Modeling with your selected courses.