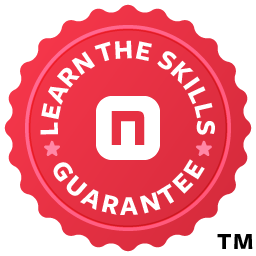 Learn the Skills Guarantee™
Hands-on, personalized training

Learn with real-world projects

Cutting edge curriculum

Step-by-step instruction to boost retention

Learn from industry experts

Gain industry knowledge from professionals

Free retake

Retake the course for free within one year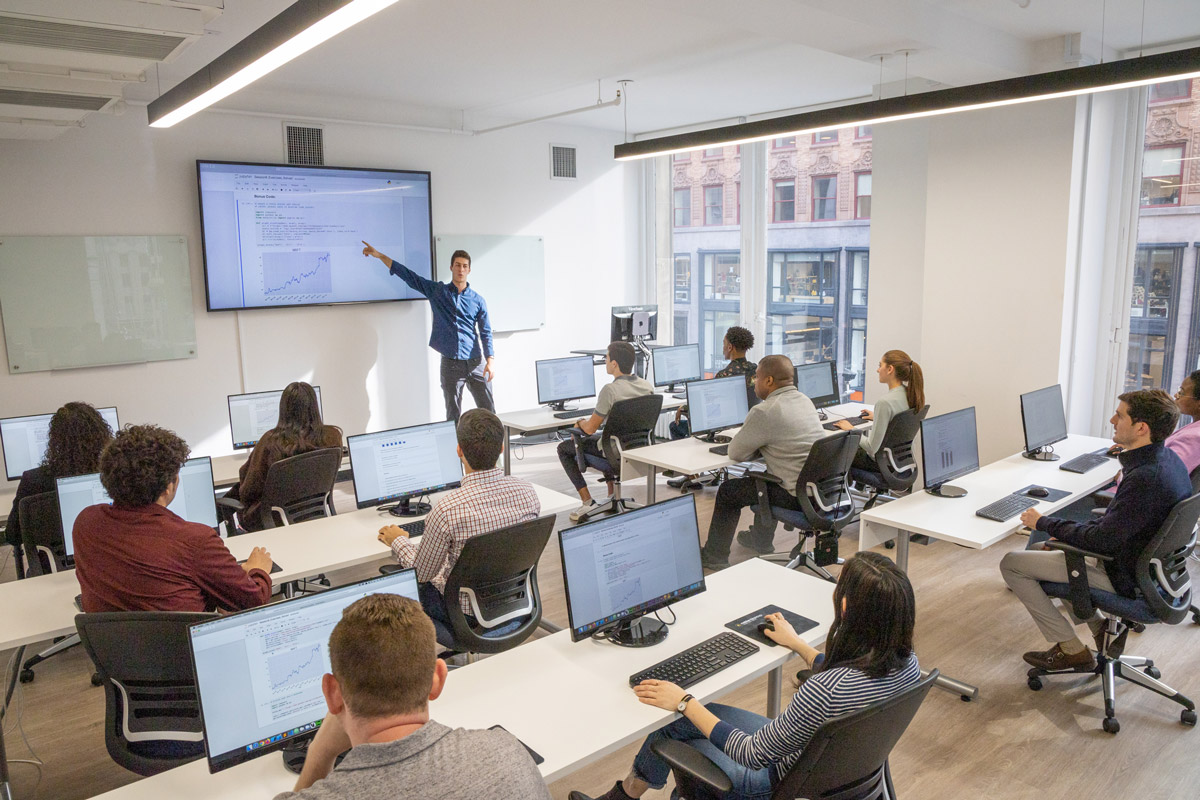 The Career Centers instructors are highly skilled communicators who really know their craft. They are wonderful about explaining and re-explaining when necessary and I never felt rushed or foolish for asking a question.
—Diane Speros
Earn a Certificate of Completion
Upon completion of this course, you'll recieve an official certificate testifying to your mastery of the curriculum. We'll send you a link where you can download your certificate, share it online with your friends, post it to your professional network on LinkedIn, and view all your earned certificates. Congratulations on your achievement!
Course Syllabus
Download Syllabus PDF
Lesson 1: Implementing Advanced Form Design
Topic A: Add Controls to Forms
Topic B: Enhance Navigation and Organization of Forms
Topic C: Apply Conditional Formatting
Lesson 2: Sharing Data Across Applications
Topic A: Import Data into Access
Topic B: Export Access Data
Topic C: Link Tables to External Data Sources
Topic D: Create a Mail Merge
Lesson 3: Using Macros to Improve User Interface Design
Topic A: Create a Macro
Topic B: Restrict Records Using a Condition
Topic C: Validate Data Using a Macro
Topic D: Automate Data Entry Using a Macro
Lesson 4: Using VBA
Topic A: Getting Started with VBA
Topic B: Enhance Access Using VBA
Lesson 5: Using Advanced Database Management
Topic A: Manage a Database
Topic B: Determine Object Dependency
Topic C: Document a Database
Lesson 6: Distributing and Securing a Database
Topic A: Splitting a Database for Multiple User Access
Topic B: Implement Security
Topic C: Convert an Access Database to an ACCDE File
Topic D: Package a Database with a Digital Signature
Lesson 7: Managing Switchboards
Topic A: Create a Database Switchboard
Topic B: Modify a Database Switchboard
Topic C: Set Startup Options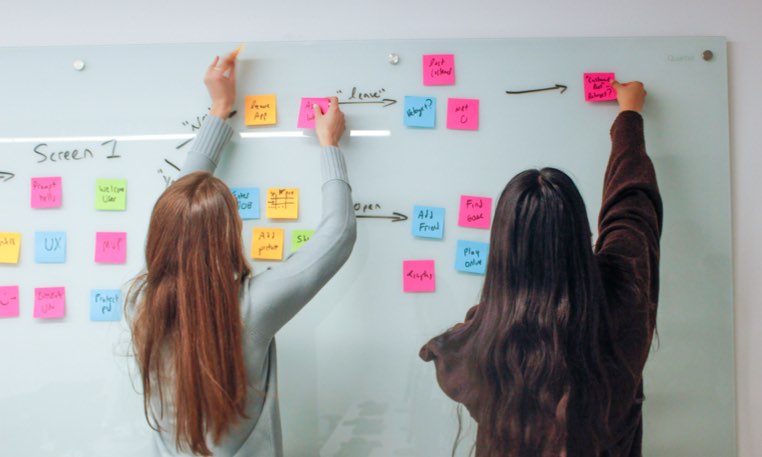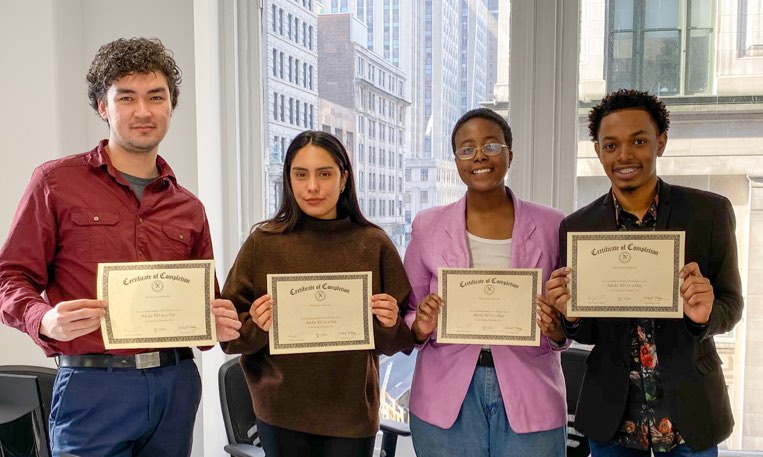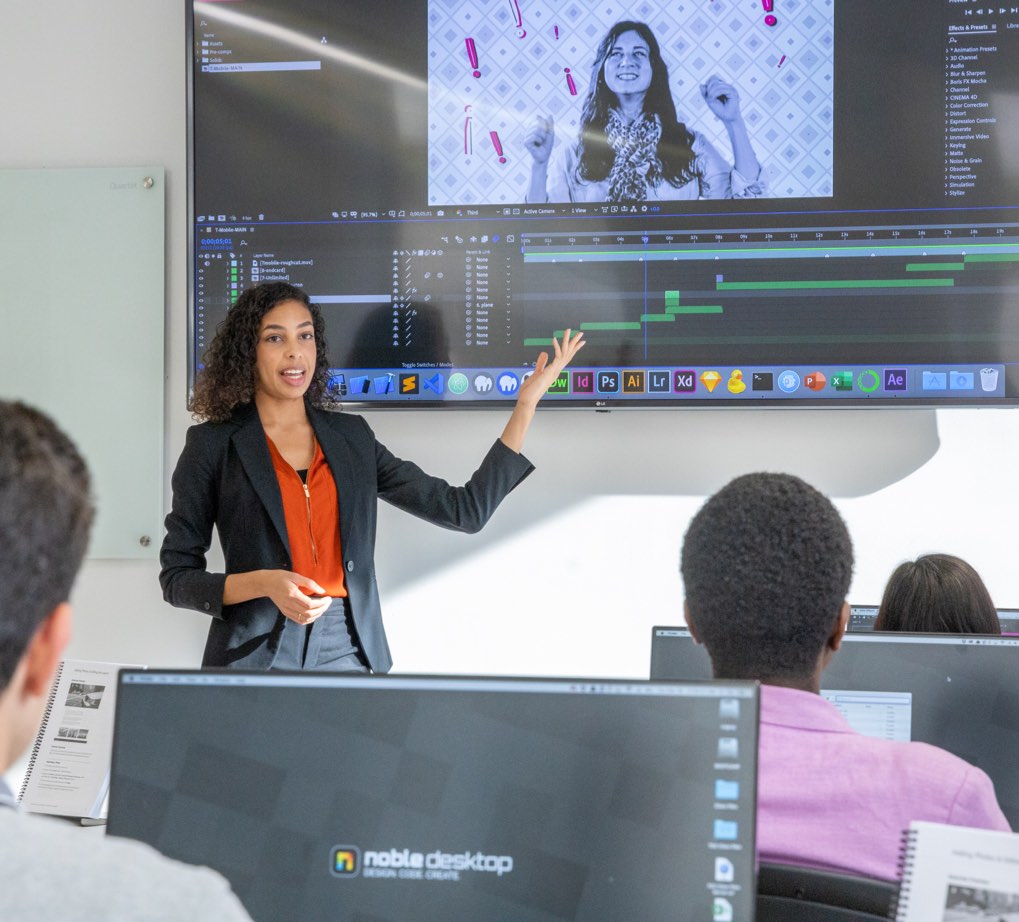 Schedule & Enrollment: Microsoft Access Level III
$229
7 Hours
Free retake
Setup assistance
Expert instructors
Small classes
This Course is Available in NYC or Live Online
On Campus in NYC
185 Madison Avenue, NYC
In-person training happens at our campus in NYC where you'll get face-to-face interaction with instructors and direct collaboration with other students. Courses are hands-on with all the necessary computers and software provided to you in class.
Classes are interactive and led by an experienced instructor who is in the classroom with you.
Each attendee will be set up on a computer (your choice of Mac or PC) with all the necessary software.
Retake the course for free (in-person or live online) within one year.
Live Online
Live online training happens through Zoom during the same time as the in-person class and gets you the same interactivity and access to the instructor as in-person students. There are no extra fees and we'll work with you to ensure your remote setup is perfect.
Classes are activity-based and taught in real-time by an experienced instructor.
You can hear the instruction, ask questions, and share your screen—all in 

real-time

.
Retake the course for free (in-person or live online) within one year.
Testimonials for Live Online Training
"Overall experience on Zoom was maybe even better than in IRL classroom because the instruction takes place right on your own screen, with less distraction. Great overall experience."
"Given the fact that we had to do this entire class remotely due to Covid-19, I didn't have very high expectations it would run so smoothly. However, I don't think it could've gone any better. Not only do I feel very comfortable with the program now, but I'm actually excited to use it!"
"This was the first online class I've taken with ND and it was a great experience. Looking forward to the other classes I've signed up for!"
Frequently Asked Questions
Does this course require any prior knowledge or experience?

Students must be comfortable using a computer. No other prior knowledge is required.

Do you offer any discounts for this course?

Discounts

We don't currently offer discounts as we do our best to affordably prices our courses.

Are there any additional fees or expenses?

There are no extra fees or taxes for our courses. The price you see on this page is the maximum you'll pay us.

However, if you plan to take the course live online, you may need to obtain required software. We'll help you get set up with a free trial of paid software prior to the class. Most of our coding classes utilize freely-available open-source software. For most of our design and motion graphics courses, we will help you get set up with a free trial of Adobe Creative Cloud. If you attend the course in-person, we will have a computer already set up for you with all of the required software for no additional cost.

Do you offer payment plans or student financing for this course?

This course does not qualify for payments plans or student financing. See our Payment Plan FAQ to find related programs that qualify.

Can I take this course online (remote learning)?

You may attend this training virtually (online) at the scheduled time the course is offered (New York, Eastern Time).

How does attending "live online" work?

Students can attend this training remotely through screen sharing software (we use Zoom).
Participants can hear the instruction, ask questions, and even share their screen with the instructor.
For audio you can use your computer's microphone/speakers or call a phone number that we'll provide.
Classes are activity-based and taught by a live instructor, so we strongly encourage students who are local to the area to attend in person!
You will need your own computer and copy of any required software. If you don't have the software, you can usually do a free trial or purchase your own license. If you need assistance, contact us at nyc@careercenters.com