With SQL you can answer questions using a database, the ultimate system of record for most organizations. As nearly every industry is moving toward being more data-driven, having this skill will give you a larger role in decision-making wherever you work.
This course will teach you how to explore, modify, and export data from a database. You'll be introduced to foundational concepts like tables, data types, and queries. Once you understand the basics of viewing tables, you'll be introduced to more advanced querying techniques like filtering and aggregating. You will be able to drill down into specific cases or step back and see larger patterns.
You'll also learn how to combine information from different tables using join statements and views. The final day of the course will cover advanced techniques like creating subqueries and stored procedures.
Class Notes & Related Courses
This course will use MySQL, an advanced open-source database.
Concepts from this course will apply equally to other databases such as Postgres and SQL Server, with the minor syntax differences noted during class.
A PC with MySQL will be provided for use during the class.
Register for Postgres SQL Bootcamp at our coding school, Noble Desktop. For courses in SQL Server, see all our SQL classes and our SQL Server Bootcamp.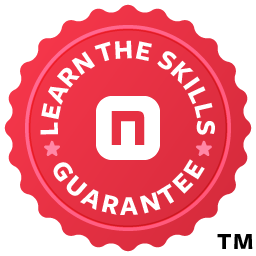 Learn the Skills Guarantee™
Hands-on, personalized training

Learn with real-world projects

Cutting edge curriculum

Step-by-step instruction to boost retention

Learn from industry experts

Gain industry knowledge from professionals

Free retake

Retake the course for free within one year
The Career Centers instructors are highly skilled communicators who really know their craft. They are wonderful about explaining and re-explaining when necessary and I never felt rushed or foolish for asking a question.
—Diane Speros
Earn a Certificate of Completion
Upon completion of this course, you'll receive an official certificate testifying to your mastery of the curriculum. We'll send you a link where you can download your certificate, share it online with your friends, post it to your professional network on LinkedIn, and view all your earned certificates. Congratulations on your achievement!
Shareable on

What You'll Learn
Explore and alter data using a graphical user interface
Write queries to search through tables programmatically
Understanding various data types and convert data between them
Combine information across tables with join statements
Advanced techniques like subqueries and stored procedures
Course Syllabus
Download Syllabus PDF
Introduction to MySQL
What is a database and why do we need SQL?
Top 5 problems in Excel and why using SQL solves this problem
Should we import from Excel and why? How it is done?
Create a link to Excel spreadsheet with MySQL?
Tables & Queries
How to Create Tables 101
SQL Data Types
Primary Keys
Null values and Not Null Values
Auto Increment
How to Create a Basic Query
Use the Where clause
Conditional statements
Multiple conditions
Comparison Operators
Logic Values
Null Values
Patterns also known as Wildcard characters
Compare Column Values
Advanced Queries
Distinct Values
Top Values
Date Functions
Date Calculations
Aggregate Functions
String Functions
Sort Data
Rank Data
Save a Query
Execute a Query
Modify a Saved Query
Data Wrangling
Group Data
Filtering Grouped Data
Summarize Group Data
Pivot and Unpivot Operators
Data Analytics
Joins
Inner Join
Left Join
Full Outer Join
Self-Join
Unions
Except and Intersect
Presenting and Making Sense of Query Results
Saving the Query Results and Exporting
Generating Reports
Tables & Queries
Importing and Exporting Data
Update Data
Queries
Distinct Values
Top Values
Subqueries with "In"
Inline Views
Views
Create a Simple View
With Check Option
Locks and Transactions
Exclusive Table Locks
Shared Table Locks
Using Variables
Setting Variables with Selects
Select/Update Example
Simple Transactions
MySQL Functions
String to Date and Date Format
Control Flow Functions
Casting Functions
Stored Procedures
Introduction to Stored Procedures
Changing the Delimiter
Editing a Stored Procedure
Variable Scope
A Data Generating Procedure
Triggers
Introduction to Triggers
Validating Triggers
Triggers and Transactions
User Defined Functions
Functions vs Procedures
User-Defined Functions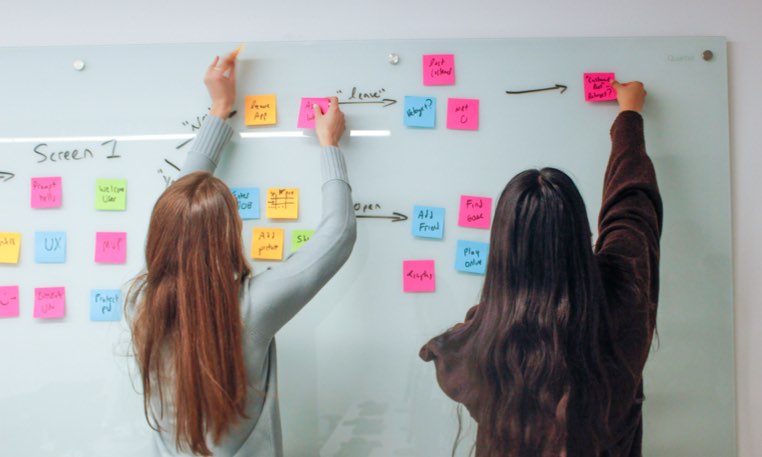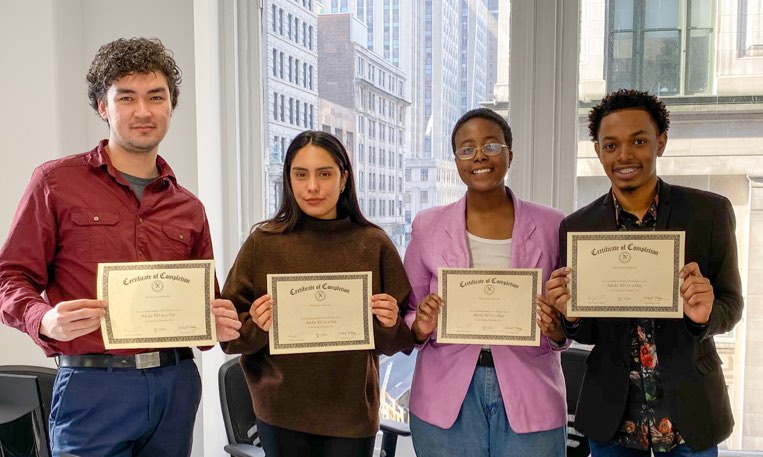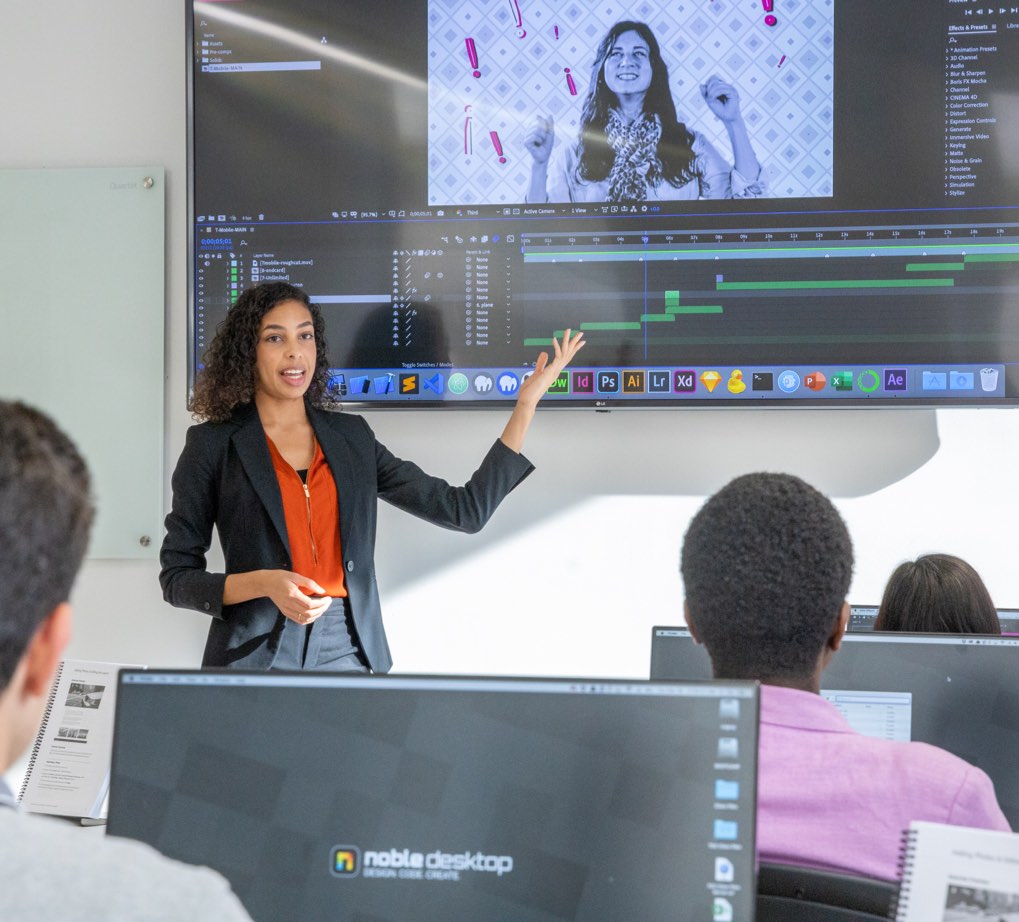 Schedule & Enrollment: MySQL Bootcamp
Free retake
Setup assistance
Expert instructors
Small classes
Tuition
As one of our smaller courses, tuition for this course is due in full before the start date. The best way to save on this course is to take it as part of a certificate program.
Full Tuition
$975
Due before the class starts
What's Included
18 hours of hands-on instruction
Live, project-based training from experts
Retake for free within 1 year
Verified digital certificate of completion
What's included with my tuition?

A hands-on learning experience working on projects and exercises, which is proven to boost comprehension, retention, and engagement
Expert instructors who are industry professionals and experienced educators that are driven to help you succeed
Top-notch curricula that have been tried and tested over many cohorts and are consistently improved for an optimal learning experience
Supplemental materials to assist both during and after the course - please refer to specific course pages to see what supplemental materials are offered
A 1-year free retake policy which allows students to retake any part of the course or program for free to refresh the materials and gain additional practice
A certificate of completion to verify your accomplishment

Are there any additional fees or expenses?

There are no extra fees or taxes for our courses. The price you see on this page is the maximum you'll pay us.

However, if you plan to take the course live online, you may need to obtain required software. We'll help you get set up with a free trial of paid software prior to the class. Most of our coding classes utilize freely-available open-source software. For most of our design and motion graphics courses, we will help you get set up with a free trial of Adobe Creative Cloud. If you attend the course in-person, we will have a computer already set up for you with all of the required software for no additional cost.

Do you offer any discounts for this course?

Discounts

We don't currently offer discounts as we do our best to affordably prices our courses.
This Course is Available in NYC or Live Online
On Campus in NYC
185 Madison Avenue, NYC
Get face-to-face interaction with an instructor and other students when you learn at our NYC campus. Courses are hands-on with a computer and software provided.
Live, interactive class
Experienced instructor in the room with you
Computer and software provided
Free retake within one year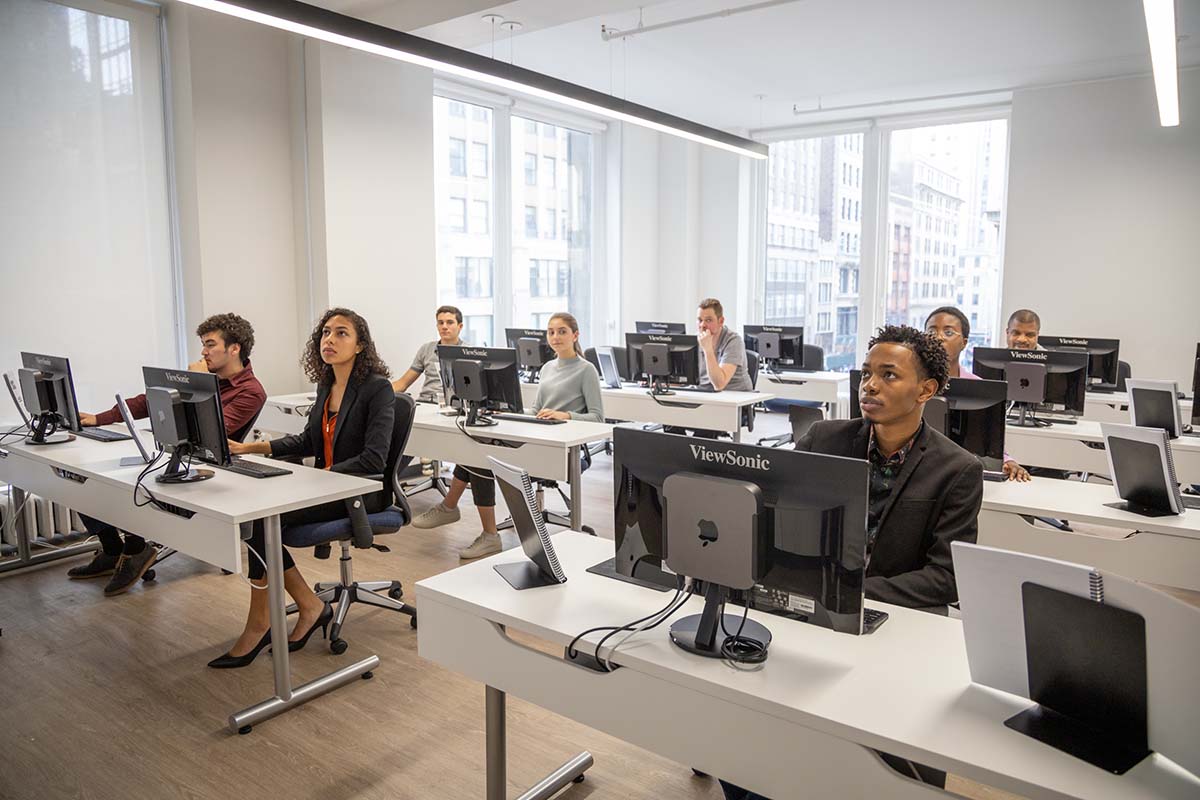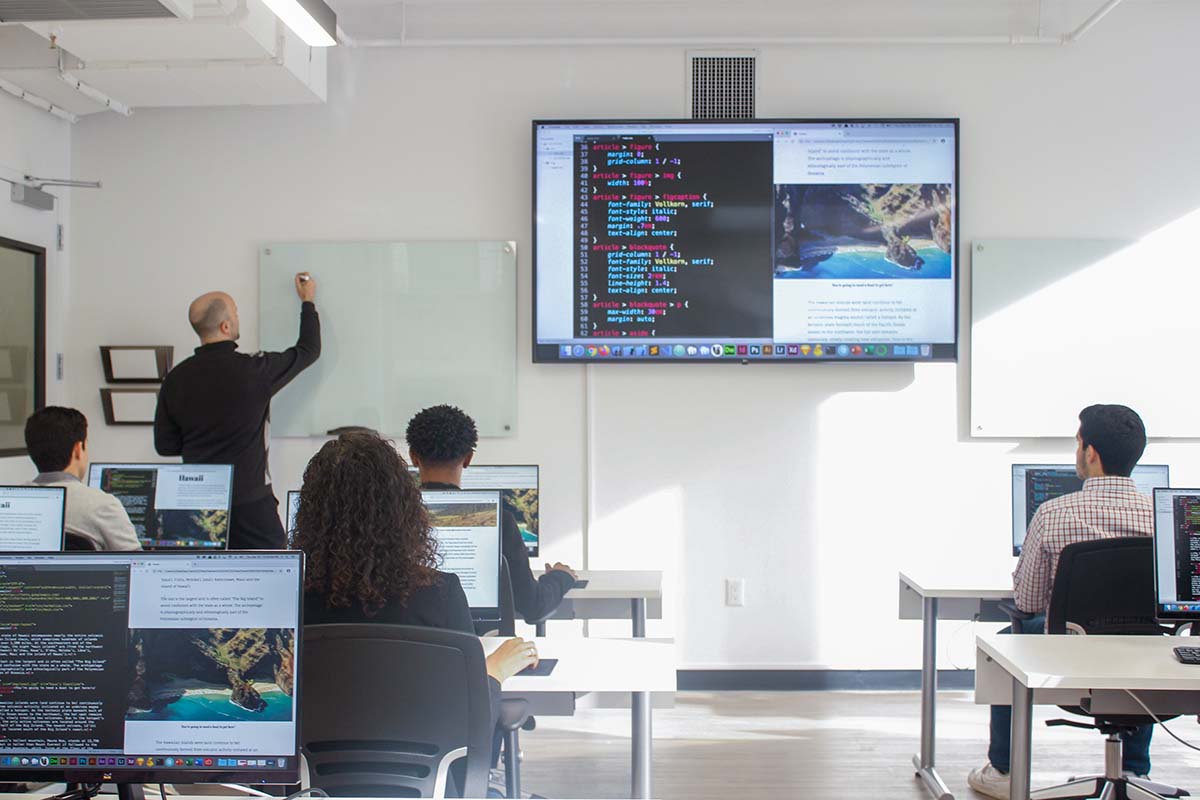 Live Online
Remote, from anywhere
Get the same interactivity and access to the instructor as in-person students. There are no extra fees and we'll work with you to ensure your remote setup is perfect.
Live, interactive class
Experienced instructor teaching over Zoom
Remote setup assistance provided
Free retake within one year
Testimonials for Live Online Training
"Overall experience on Zoom was maybe even better than in IRL classroom because the instruction takes place right on your own screen, with less distraction. Great overall experience."
"Given the fact that we had to do this entire class remotely due to Covid-19, I didn't have very high expectations it would run so smoothly. However, I don't think it could've gone any better. Not only do I feel very comfortable with the program now, but I'm actually excited to use it!"
"This was the first online class I've taken with ND and it was a great experience. Looking forward to the other classes I've signed up for!"
Frequently Asked Questions
Does this course require any prior knowledge or experience?

Students must be comfortable using a computer. No other prior knowledge is required.

Do you offer payment plans or student financing for this course?

This course does not qualify for payments plans or student financing. See our Payment Plan FAQ to find related programs that qualify.

Can I take this course online (remote learning)?

You may attend this training virtually (online) at the scheduled time the course is offered (New York, Eastern Time).

How does attending "live online" work?

Students can attend this training remotely through screen sharing software (we use Zoom).
Participants can hear the instruction, ask questions, and even share their screen with the instructor.
For audio you can use your computer's microphone/speakers or call a phone number that we'll provide.
Classes are activity-based and taught by a live instructor, so we strongly encourage students who are local to the area to attend in person!
You will need your own computer and copy of any required software. If you don't have the software, you can usually do a free trial or purchase your own license. If you need assistance, contact us at nyc@careercenters.com